~~On the Sea ~~

~ Boat Building~ Boat Trips ~ Crabbing ~ Diving ~ Fishing ~ Gig Rowing ~ Kayaking ~ Launching & Harbour Fees ~ Sailing ~ Stand Up Paddleboarding ~ Surfing ~ Tides ~ Windsurfing ~ Wind ~ Weather ~
~ By the Sea ~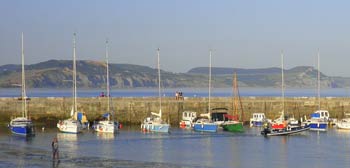 Covid 19 restrictions apply to ALL activities by the sea
Harbour Master: Mr James Radcliffe,
The Cobb, Lyme Regis, DT7 3JJ

Tel 01297 442137 Mobile: 07870 240645
lymeharbour@dorset.gov.uk
~ ~ ~ ~ ~ ~ ~ ~
Boat owners trailing their boats to launch in Lyme Harbour
Are strongly advised to have a braked trailer
and a safety chain linking trailer to tow hitch.


Lyme Regis
Sea Angling Club
Lyme Regis Sea Angling Club is a family-friendly sea fishing club. We run competitions and matches throughout the year for both adults and juniors. These are a great place to learn to fish, as well as get tips and advice from the more experienced anglers. Club members get a 10% discount on tackle and supplies from The Tackle Box shop, as well as a reduced fee on participating charter boats on competition days. You can join the club at any time. To join, simply pop into The Tackle Box shop in Marine Parade, (opposite the rear of the Harbour Inn) Lyme Regis. You can find out all about the club at our website: www.lymefishing.org.uk
Fishing supplies, trips and competitions


The Tackle Box

,

20 Marine Parade

,

DT7 3JF

www.lymetackle.com
Fishing / Pleasure Boat Trips
from Victoria Pier, The Cobb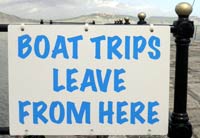 1-hr mackerel fishing trips
all gear provided), a private scenic trip (by arrangement with skipper) or deep sea fishing trips (from 3 hrs to all day). Vessels carry required safety equipment. Choose from the following boats:
Sunbeam
Marie F
Kraken
Neptune
Francis Jane
Silver Spirit
Susie B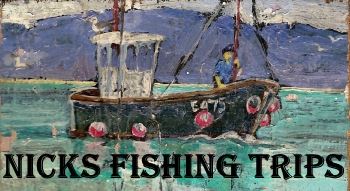 Family Friendly
Fishing & Boat Trips
Lyme Regis
Call Nick or Matt
0797 479 6002
One Hour Mackerel Fishing
3 Hours Rod Fishing
Sightseeing
Nickstrips@icloud.com


One Hour Mackerel Trips:
Three Hours Deep Sea Fishing Trips
with Harry May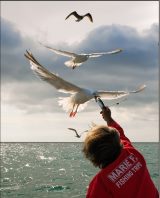 for more details or to
pre-book your trip:
Phone Harry on 07974 753287; see
Mackerel Fishing
or email harry@harrymay.com or see him on the harbour side at the Cobb (Victoria Pier if the tide is out)
Deep Sea Fishing
Amaretto IV
Pegasus,
Alice Rose
Silver Spirit
Kraken
Sunbeam
Marie F
Neptune
Francis Jane
Diving
Blue Turtle Dive Charter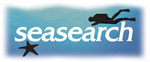 Seasearch is a project for volunteer sports divers who have an interest in what they're seeing under water, want to learn more and want to help protect the marine environment around the coasts of Britain and Ireland.
No Fishing
Lyme Rib Rides

Lyme Bay Rib Charter
Take an exhilarating trip to West Bay
Guided boat trips into Lyme Bay

led by Marinelife guides: MARINElife have joined forces with Naturetrek to offer guided pelagic trips into Lyme Bay and off Portland in Dorset to look for whales, dolphins and seabirds.

http://www.marine-life.org.uk

contact David Shute at Naturetrek on 01962 733051.
Own the boat not the hassle

Lyme Bay Ribs Ltd

Tel 01297 446044, 07715 237247
Lyme Bay Ribs
Emergency Numbers
Coastguard/RNLI: 999
Harbour Master: 07870 240645
Boating/Sailing Clubs/Tuition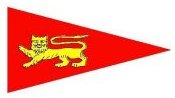 Lyme Regis Sailing Club

Marine Parade
Lyme Regis Sailing Club
is situated next to the harbour at the foot of Cobb Hill. The well equipped clubhouse has a bar, galley, male and female changing facilities with showers, and a sun deck which overlooks the harbour and sea. The Club is open to all who desire to sail or who have an interest in the sport. For further information please contact the Club Secretary 01297 442373 or
visit
www.lymeregissailingclub.com

Lyme Regis Sea School


is an RYA Recognised Training Centre offering sailing tuition to both adults & children. It is annually inspected and abides by all the requirements of the regulatory body. Safety at all times is the first priority and all instructors are fully trained. For further details contact the principal, Chris Joyner on 01297 442644 or visit the Sea School website www.lrss.org.uk

Stand Up Paddle Board Lessons
also surf, windsurf, kayak, kitesurf.
from April to September
see Boylos Watersports,
3 Marine Parade DT7 3JH or Tel 01297 444222
Kayak Hire
The Tackle Box, 20 Marine Parade, DT7 3JF www.lymekayakhire.com/
Lyme Regis Powerboat Club
Monmouth Beach www.lrpbc.co.uk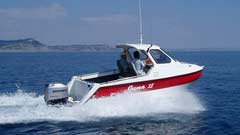 Lyme Regis Gig Club
Monmouth Beach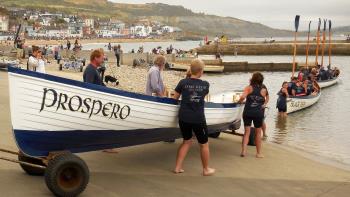 Fishermen's & Boatmen's College
Seagoing and safety training at sea and on land steve.jurassic@yahoo.co.uk
Lyme Regis Boat Building Academy
Monmouth Beach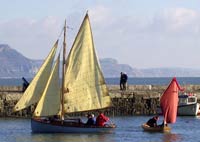 Large or small - they build them all:
Launch Days twice a year - June & November

Axe Yacht Club
Activities afloat for young and old on the Axe estuary and further afield

A Great Range of Clothing & Equipment for the Watersports Enthusiast

Whether sailing, kayaking, SUPing or just going to the beach we offer
Sailing Clothing & Accessories;
Dinghy Chandlery; Wetsuits and advice
.
Weíre a family-run business based locally see:
www.coastwatersports.co.uk/
Unit 14, Millwey Rise Industrial Estate, Axminster, Devon, EX13 5HU
Marine Services
Rob Perry Marine 01297 631314
Mobile Marine Engineers Ltd
Boat Sales and Repairs, Servicing and Storage
Lloyd Boots Marine/automotive engineer
07731 813116 or 01404 831175
email lloyd.boots@btinternet.com
The Wright Way Boat Cleaning & Sales
Not enough time to clean your Boat?
Cabin Valet, Topsides Polish/Finishing,
Hull Rewax/Anti-foul. Reliable, competitive rates. Amanda Wright: boatcleaner100@gmail.com
07854 694917 www.boatcleaner4u.co.uk
Christian Skeels
Boatbuilder, renovation and repair work 07715 748755
~ ~ ~ ~ ~ ~ ~ ~

Weather/Wind/Surf & Tide Forecasts
Inshore Waters Forecast
Shipping forecast
Lyme Regis Weather BBC
Weymouth & Lyme Bay
BBC Forecast
Lyme Regis Wind & Weather XC
Lyme Regis Front Beach: weather & tides
Passage Weather
Weather forecasts for sailors and adventurers

All you need to know about tide times and heights around the coast
Surf at Lyme Regis
Bathing Water Quality
Bathing water quality Wessex Water


Lyme Regis Lifeboat Station News

Royal National Lifeboat Institute

Royal Yachting Association
Dorset & Somerset Air Ambulance
British Sub Aqua Club
MCA
Stolen Boats.org.uk
Cowes Week
now stages up to 40 daily races for around a thousand boats and is the largest regatta of its kind in the world.


If you go out on a boat ask yourself these questions

* If I fall overboard, how do I get back on the boat?

* If I canít get back on the boat (have I used my kill cord or is the boat motoring away from me?) how do I raise the alarm?

A VHF radio is essential, donít rely on a mobile phone. The MAIB would advise the use of a personal locator beacon (PLB). When activated it sends out an immediate distress alert that will mobilise the emergency services.

STAY SAFE BY THE SEA
~~~~~~~~~~~
Following key safety advice will keep people safe and help to reduce the demands placed on RNLI lifeboat crews, HM Coastguard and other emergency services.

That is why parents are now being urged to take charge and be Ďbeach smartí if they visit the coast to ensure they and their families have the safest summer possible, whether lifeguards are patrolling their beach or not.

Claire Hughes, director of HM Coastguard said:
ĎWe know from sad experience that whether youíre local or nor, whatever your ability of experience in your chosen sport or leisure activity, the sea can still catch you out and be unmerciful when it does. Now, more than ever we need people to respect the sea and the coast.
ĎIf you get into trouble call 999 and ask for the Coastguard and we will come to your aid. But coronavirus hasnít gone away, and we all need to follow the rules. Remember your choices might put people, including yourself and frontline responders, at risk. Take extra care in these extraordinary times.í
~ ~ ~ ~ ~ ~ ~ ~

With beach lifeguard patrols significantly reduced the RNLI and HM Coastguard are advising the public not to use inflatables at all and for everyone, especially parents, planning a visit to a beach or the coast to follow this safety advice:
∑ Have a plan - check the weather forecast, tide times and read local hazard signage
∑ Keep a close eye on your family Ė on the beach and in the water
∑ Donít allow your family to swim alone
∑ Donít use inflatables

∑ If you fall into the water unexpectedly, FLOAT TO LIVE. Fight your instinct to thrash around: lean back, extend your arms and legs, and Float
In an emergency dial 999
and ask for the Coastguard
~~~~~~~~~~