Monday 5th 2017

Saturday 17th

Axe Vale Festival - Axminster - Music - Stalls - Displays
Coach Parties welcome Dogs welcome. Axe Vale Festival, THE SHOWGROUND, Trafalgar Way, AXMINSTER

Sunday 18th 2017 Fathers Day


Guitars on the Beach

Axe Vale Festival - Axminster - Music - Stalls - Displays
Coach Parties welcome Dogs welcome. Axe Vale Festival, THE SHOWGROUND, Trafalgar Way, AXMINSTER
Monday 19th

Black Ven Poetry Club Workshop


Six monthly live poetry workshops exploring ways of harnessing creativity to write poems, speak poems, and connect with the nature and elements outside. Anyone who is interested in how to develop ideas into poetry on the page, and on the stage. Join us if you're interested in thinking about language, articulation, story, speaking out and how. The workshops are aimed at poets, dreamers and thinkers. All abilities welcome. The workshops will involve: - Introducing themes to engage with nature and develop tools to write with, plus broad guidance and discussion about different approaches to composition and style; - Readings of relevant literature, and poetry; - Deep Listening and meditation; - A 15-minute outdoor learning observation exercise (outside and in silence); - Sharing our experiences from our 15 minutes and finding threads to work into; - Guest teachings on how to stand up and offer your poems to others from theatre performance, music and acting specialists to teach breathing, physicality, microphone technique and voice control using basic exercises. You will probably not come away with a poem or finished piece at the end of the workshop, but tools to work with between the sessions. You may find that the teachings allow release for new thinking in other areas, or being able to tap into creativity more deeply in any artform. Price: £10 or £6 if you are a regular face at the local Apothecary or Vittals & Verse open mic poetry nights. 12 - 2pm Marine Theatre Bar, Marine Theatre, Lyme Regis DT73QB Contact: blackvenpress@gmail.com or sarah@marinetheatre.com
Saturday 24th Armed Forces Day www.armedforcesday.org.uk

Sunday 25th

Coast to Coast: Jurassic Coast Motorcycle Run: Lyme Regis to Weston-super-Mare
Veteran, Vintage & Post War Classics (in production in the 1990's) will again start from Lyme Regis promenade (Guncliff) and, after the customary call by the Town Crier and address from the Mayor, will proceed to the Clubs home base at Chilthorne Domer Recreational Club. Then it's onto Wells Market Place and Bishops Walk for the lunch stop before proceeding to the finish and award presentations by the Mayor on Burnham-on-Sea South Esplanade. Vintage Motorcycle Club, Dorset section visit Lyme Regis. Come and view the parade of bikes first at the Guncliff and talk to the riders This event is open to motor bikes in production up to and including 1972 including Veteran and Vintage. Departs from Cobb Gate/Marine Parade. Arrive early to have a good look at the bikes! Supported Charity: Headway SomersetMore info www.wcmcc.org.uk Westland Classic Motorcycle Club
---
---
Some June 2016 events you may have missed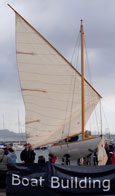 Boat Building Academy Boat Launch
Celebrate the end of the students' 38 week course. Arrive early to take a good look at the incredible work they have produced. 9.30am Lyme Regis Harbour, more info.. click here
---
Dogs now banned
from the town's main beaches.


Permitted on Back beach & Church Cliff to the East & Monmouth Beach to the West.

Park and Ride


Western Side - A3052 on the Sidmouth/Seaton Road, at the very top of the hill, just past the Devon boundary sign - from 10:30am to 18:30. (nearest post code DT7 3EU)

The Great Lyme Regis Bake Off
'Lifeboat-Themed Cake' Competition



Any type of cake with a lifeboat theme: our boat or a boot; Stormy Stan, or something based on events in Lifeboat Week e.g. The Duck Race.

All you 'Mary Berrys' out there get thinking and designing -
we look forward to seeing the results in Lifeboat Week.


What's on in the Galleries
WALKS and TOURS

Do take advice about safe tide times before setting off for more than fifteen minutes hike, without a guide, along our beautiful beaches: - what appears to be an easy bit of ground to scramble over is more likely to be a treacherous mud slide - don't take a chance!
A selection of 12 walks around Lyme Regis area to do at your leisure see U3A Page for maps
Lyme History Walks

Meet at the Marine Theatre at 11.00am
Cost £8.00 Adults Children £4
JUNE: Sat 3rd, Wed 7th, Sat 10th, Wed 14th, Sat 17th, Wed 21st, Sat 24th, Wed 28th
"Discover the unique and colourful history of Lyme Regis with experienced tour guide Chris Lovejoy"
01297 443140
Ghost Walks

Tues and Thurs 7.30 pm
May – September From outside Lyme Regis Museum
Lasts 1 hour
Adults £8.00 Children £4.00
01297 443140 www.ghostwalkslyme.org.uk

Mary Anning Walks
Mary Anning was a world famous fossil

hunter - and was featured in Tracey Chevalier's novel Remarkable Creatures - hear stories of her life and see where she lived and hunted.
walks@lymeregismuseum.co.uk

Meet at Lyme Regis Philpot Museum, Bridge Street, Lyme Regis, DT7 3QA
Jane Austen Tours
'During the Jane Austen tour we visit the

houses in which Jane is said to have stayed and hear stories of Lyme Regis as she would have known it. See where Louisa Musgrove fell on the Cobb.'
Tours run all year round. We have scheduled walks detailed below or you can contact us via our website www.literarylyme.co.uk to arrange another time.
Open Air Market
Every Monday
Manor Farm Holiday Centre, Charmouth

At the end of each course the boats built on each course at Lyme Regis Boat Building Academy are walked in procession down to the sea and launched with due ceremony into Lyme Regis harbour. Friends, relatives, students, staff, the Mayor of Lyme Regis and the town gather at the water's edge to cheer as each boat, testament to the skill of the students, is launched for the first time. It is a joyful and inspiring celebration of the end of the course and the beginning of each student's new life as a qualified boat builder.
Champagne corks will pop as the boats slide into the water for the first time. Gail McGarva (BEM) will be there in her waders, as will friends and family of the students, Academy graduates, representatives from the marine press and industries and the people of Lyme Regis.
The Academy's boat launches take place every June and December and are a popular event in the town and on the boating calendar. The launches mark the end of the students' training in Lyme Regis and the start of their new marine careers all over the world. For a preview of the boats, profiles and photographic diaries see the Academy's website www.boatbuildingacademy.com
Lyme Regis Town Council Grants
Requests from local community groups and organisations for financial assistance towards projects which are deemed by the authority to be of benefit to the community. Groups are invited to submit full details of their proposal for which financial assistance is requested. Packs are now available for the Town Council's annual grants meeting.