13th December 2023 22nd Anniversary of UNESCO awarding World Heritage Site status to West Dorset and East Devon coasts (2001) see http://jurassiccoast.org/
Friday 15th December

end of term
Friday 15th - Sunday 17th December 2023



Christmas Tree Festival
Christmas Trees decorated by local organisations in the
Baptist Church, Broad Street Admission free
22nd December



Royal British Legion Bingo.
Eyes down 2000hrs Raffle: at mid time break
Prizes:
Cash
Saturday 23rd December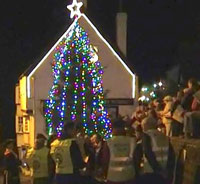 Rotary Carols Round the Tree
by the Rotary Club of Lyme Regis with Lyme Regis Town Band


The Rotary Club of Lyme Regis
7pm The Shambles
Sunday 24th Christmas Eve

Monday 25th Christmas Day
Tuesday 26th Boxing Day Go for long walk!

See Liz Jones walks for ideas
Wednesday 27th Bank Holiday


December 31st New Years Eve
---


Don't forget the Lyme Lunge on New Years Day 2024 - fancy dress 'LUNGE'


from the sand beach organised by Lyme Regis Rotary.
1pm from the Sandy Beach (time to watch the Duck Race First)
See January page for more details.
This is a Weather Dependent event

---
DATES TO BE ADVISED

Santa on his Lyme Regis Charity Sleigh will be touring the town

Lyme Bay Chorale Christmas concert

Launch Day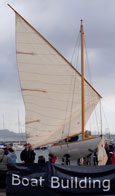 The Launch
After 40 weeks of demanding work, the Lyme Regis Boat Building Academy Class of March 2023 are launching their boats for the first time.
The students are building new build boats, all of which will be lined up for launch.

Launch at Lyme Regis Harbour (time subject to change with adverse weather).
All are invited to join us in celebrating the end of the course and the launching of the boats.

CHRISTMAS SOCIAL

Last posting date for second class mail ?

Last posting date for first class mail ?.

Last posting date for special delivery



Carols by Candlelight
This traditional service of carols and readings will also feature Weldmar Hospicecare "Light up a Life" and the work of the Children's Society. This year gifts are requested for children and adults which will be taken to Women's Refuges in Dorset. 4pm St Michael's, Parish Church followed by seasonal refreshments.


Crib Service
4pm St Michael's Parish Church

Midnight Mass
11pm St Michael's Parish Church

Christmas Eucharist Services
at 8am and 10am St Michael's Parish Church, church Street
---