Tuesday 5th September

Back to School

September 12th (Tuesday)

Dartington Trust Gardens and Crafts
COACH TRIP departs 9.15am. Impressive 26-acre Grade II* listed gardens, with beautiful vistas and sculptures, ancient trees and many plant species. A focus on arts and crafts and locally-sourced food and drink. Restaurant and café. £20 includes guided tour.
see www.ulrhs.wordpress.com
Saturday 16 September, 10am-4pm,
Sunday 17 September, 10am-4pm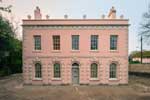 Public Open Days at Belmont, Lyme Regis Everyone is welcome to visit and explore our Landmarks to find out a little more about what we do. We're family friendly and if the weather is fine, we invite you to bring a picnic and enjoy the outside space. Refreshments will also be available for a donation on the weekend.
Pre-booking is preferred but walk-ins' are welcome on the day. More information and book free tickets: Belmont Open Day (landmarktrust.org.uk)

Part of Heritage Open Days Giving history a future
22nd September 2023
Autumnal Equinox: The Autumn Equinox is the first day of the autumn season and occurs

when the sun passes the equator moving from the northern to the southern hemisphere. The sun is directly overhead at the equator and day and night are of approximately equal lengths. At equinox, the Sun rises everywhere on Earth (except the Poles) at about 6am in the morning and sets at about 6pm in the evening (though this can vary a little when time zones and daylight saving etc are taken into account).
September 27th
TALK
'Bulbs that Create Sparkle' by Micky Little
,


A

von Bulbs, winners of 30 Chelsea gold medals. Micky looks at some of the prime examples grown at Avon Bulbs, and entertains us with a few exhibitor tales. Q&A session for all your bulb queries. Bulbs and plants for sale

(Wednesday) 7.30pm

Uplyme Village Hall. Refreshments from 7pm. Members free; guests £3. www.ulrhs.wordpress.com
---
Dates to be advised
Lyme Regis Carers' Café


Soup and Sweet Lunch
In aid of Cancer Research. Enjoy a selection of soups and delicious desserts Woodmead Hall 12 noon - 2pm


Join us for the World's Greatest Coffee Morning!
in aid of Macmillan Cancer Support. https://coffee.macmillan.org.uk/
---
2023 Dates to be advised
Open House: Belmont, Lyme Regis, Dorset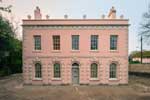 part of Heritage Open Days 10am – 4pm Free admission but book in advance
Giving history a future
Further details: www.landmarktrust.org.uk
---

Lyme Regis Front Beach:
Dogs permitted on leads
1st October - 30th April



Dogs allowed all year off lead
Monmouth Beach,
Church Cliff & East Cliff (Back) Beach.

Please check local notices and see https://www.lymeregistowncouncil.gov.uk/beaches
for detailed up to date info


Exhibitions


WATER AND SKY

15th August-1st October 2023
In this exhibition, two local artists--Mary Noon and Vivienne Littley--explore the constantly changing environments of our skies, seas and waterways through the media of watercolour, acrylics and collage. They capture luminosity with metallics, drama with textures and emotional interaction through colour, offering the viewer a varied and exciting palette.
As they explain, "we have chosen 'Water and Sky' as our theme as we are constantly drawn to their ceaseless fluidity, movement and transformation, even within a few seconds of observation. New colour spectrums emerge, expressing mood alterations, sometimes subtle, sometimes dramatic.
New textures are created and dissolved, while the light continues to play in both mediums of sky and water, while exhibiting a symbiotic relationship in reflection and mood."
Tuesdays-Sundays from 10am until 5pm;
check website www.lymeregismuseum.co.uk for holiday openings and admission charges
Rotunda Gallery, Lyme Regis Museum,
Bridge
Street, Lyme Regis DT7 3QA


Lyme Regis Medical Centre
&
Lyme Bay Medical Practice 445777

Charmouth Medical Practice 560872

WALKS and Tours
Do take advice about safe tide times before

setting off for more than fifteen minutes hike, without a guide, along our beautiful beaches: - what appears to be an easy bit of ground to scramble over is more likely to be a treacherous mud slide - don't take a chance!
FOSSIL WALKS

Get Fossiling on the Jurassic Coast! Join one of Lyme Regis Museum's famous fossil walks along this historic stretch of Dorset coast with Geologist Paddy Howe and Marine Biologist Chris Andrew. Some families return time and again to search with Paddy and Chris among the sand and rocks for fossils that have been washed down onto the beach after 190 million years. For adults and children alike, it's an unforgettable experience.
Each walk is limited to 15 people per guide. Start times for walks vary according to the tides and take about three hours.
Lyme History Walks


"Discover the unique and colourful history of Lyme Regis with experienced tour guide Chris Lovejoy"
01297 443140
Mary Anning was a world famous fossil hunter - and was featured in Tracey Chevalier's novel Remarkable Creatures - hear stories of her life and see where she lived and hunted.

Meet at


Lyme Regis Philpot Museum
Bridge Street
Lyme Regis
DT7 3QA